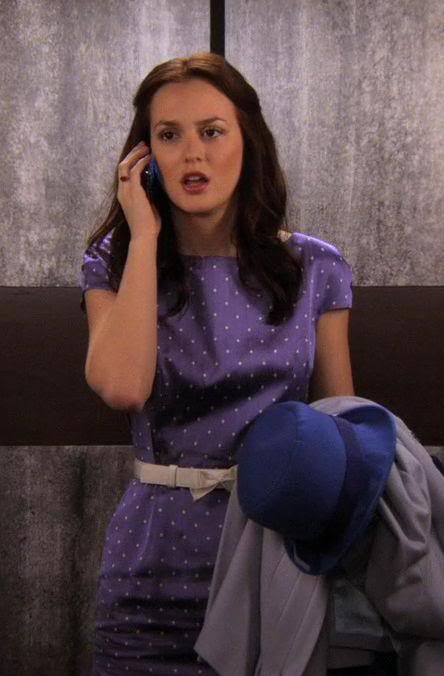 8
I just love Blair in Dior. Every time it's like the mothership is calling her home. There is also some very nice detailing on the coat, too bad it loses its spotlight because of that ridiculous hat (that is matched to her bag no less) ...
Christian Dior Resort 2010 dress.
Foley + Corinna bag.