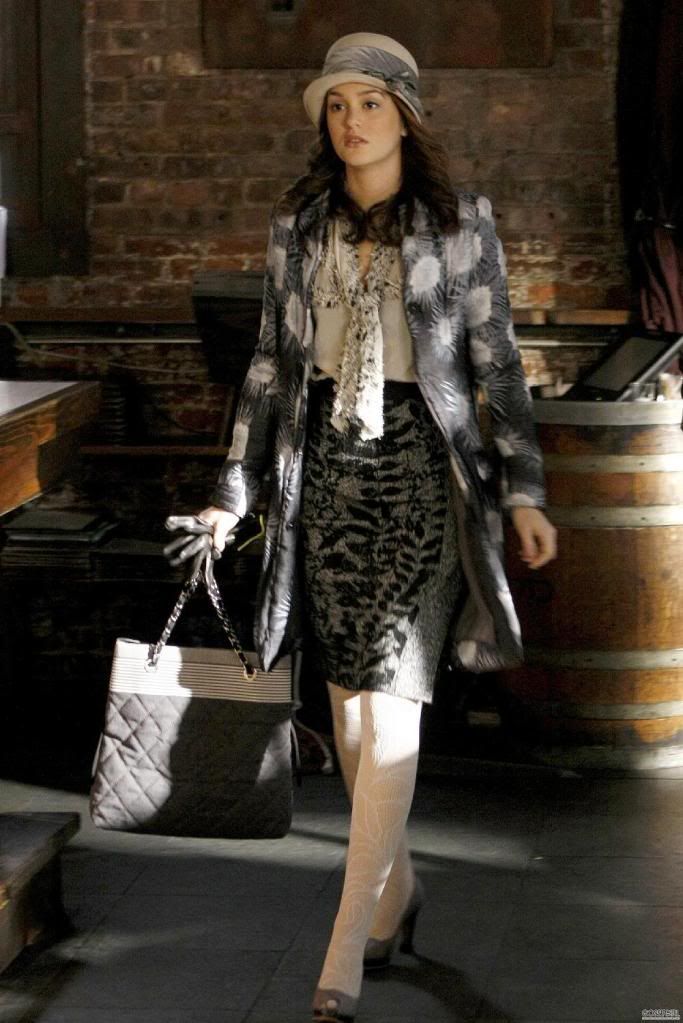 8
I HATE the fact that the first time (I think) they put Blair in Proenza Schouler, one of my favorite designers, they add another one of those ridiculous hats.
Grand. Ma. But despite the hat, still four stars! Yes, Proenza and Oscar are just that good.


Oscar de la Renta Resort 2010 blouse.
Proenza Schouler Resort 2010 coat.